RECRUIT
Sales position

AM9:00
Coming to work.
He will be working at the office today,
although telecommuting is increasing due to the Corona disaster.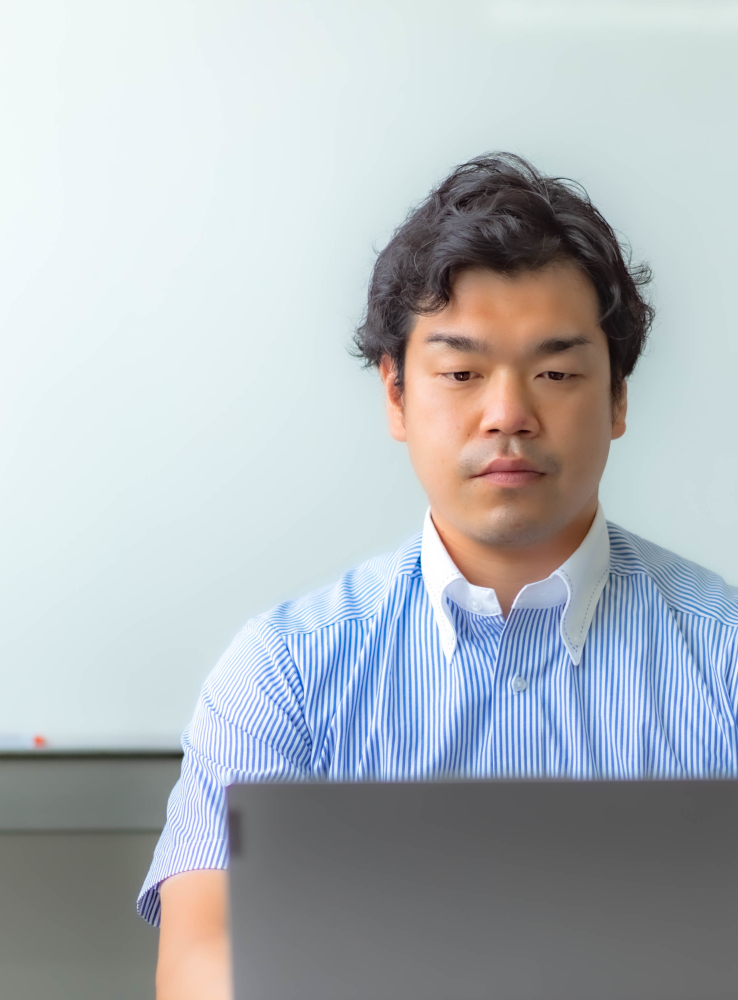 AM9:10
Check email and tasks
A day in the life of a salesperson begins with checking e-mails. He looks through e-mails from customers and related departments and confirms today's tasks.
AM10:30
Prepare an estimate
There are many things you need to know in order to prepare an estimate, such as the processes required and the prices of parts. You will learn by following up with your seniors.

PM12:20
Lunch
He usually eats lunch at the cafeteria on the 7th floor,
but sometimes he goes to a nearby ramen restaurant.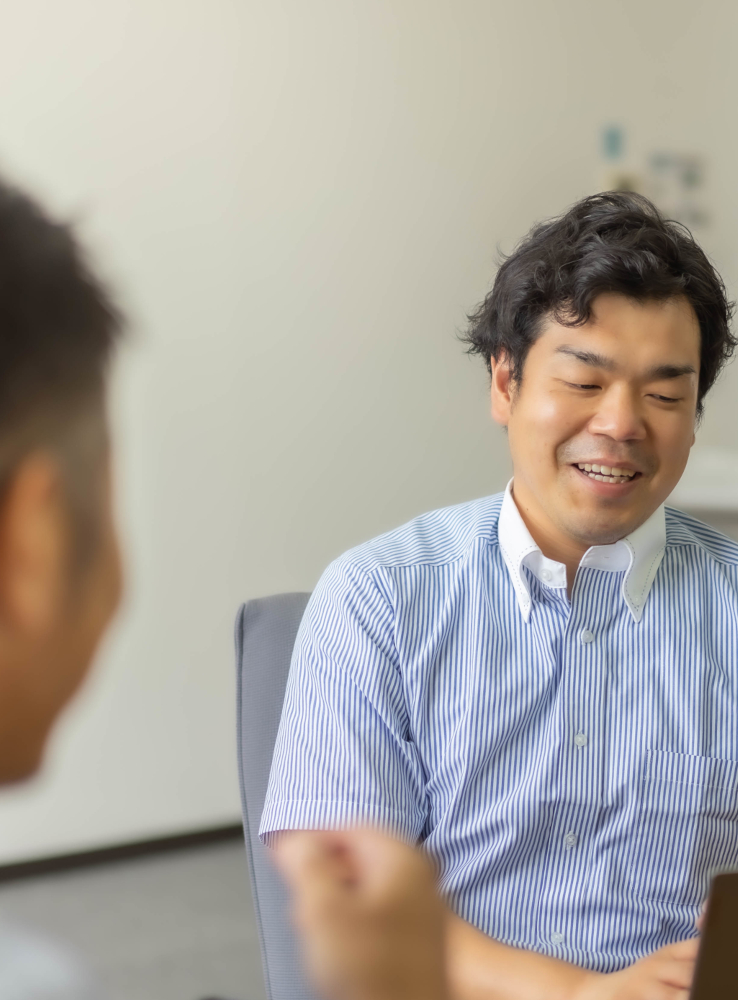 PM13:30
Web-based business meetings
Instead of visiting customers' offices, we use online conferencing tools to facilitate business meetings with customers.
AM16:30
Consult with supervisor
Consult with your supervisor on homework assignments in quotation preparation and business negotiations. With the backup of experienced supervisors, you will learn to solve problems on your own.

PM18:00
Leaving office
After confirming tomorrow's schedule, today's business is finished.
Technical position

AM8:30
Coming to work
Good morning! The day begins with a greeting with other workers.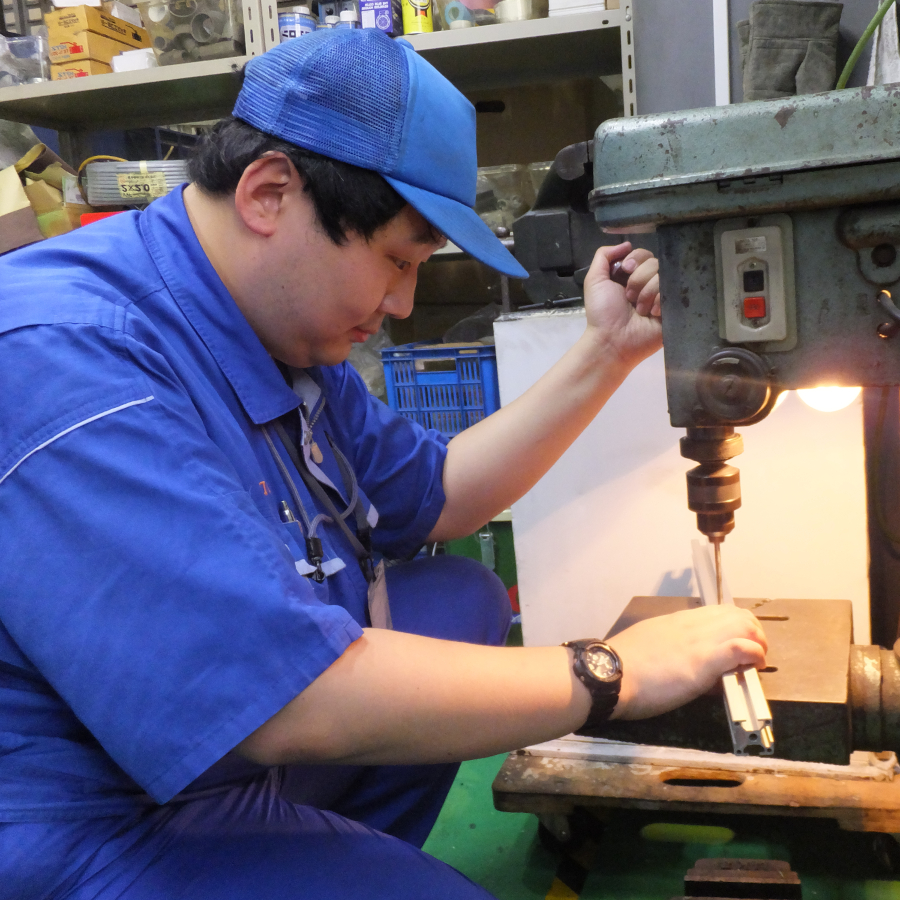 AM9:00
Manufacturing meeting
On-site members gather to discuss problems. We discuss how we can improve manufacturing with regard to defects and productivity, and decide what each person in charge should do.
AM11:30
Creating jigs
We create jigs (processing machines) for use at manufacturing sites. We select components in consideration of workability and strength at the site, and drill screw holes and perform electrical wiring.

12:00
Lunch
Recharge energy.
A moment of refreshment.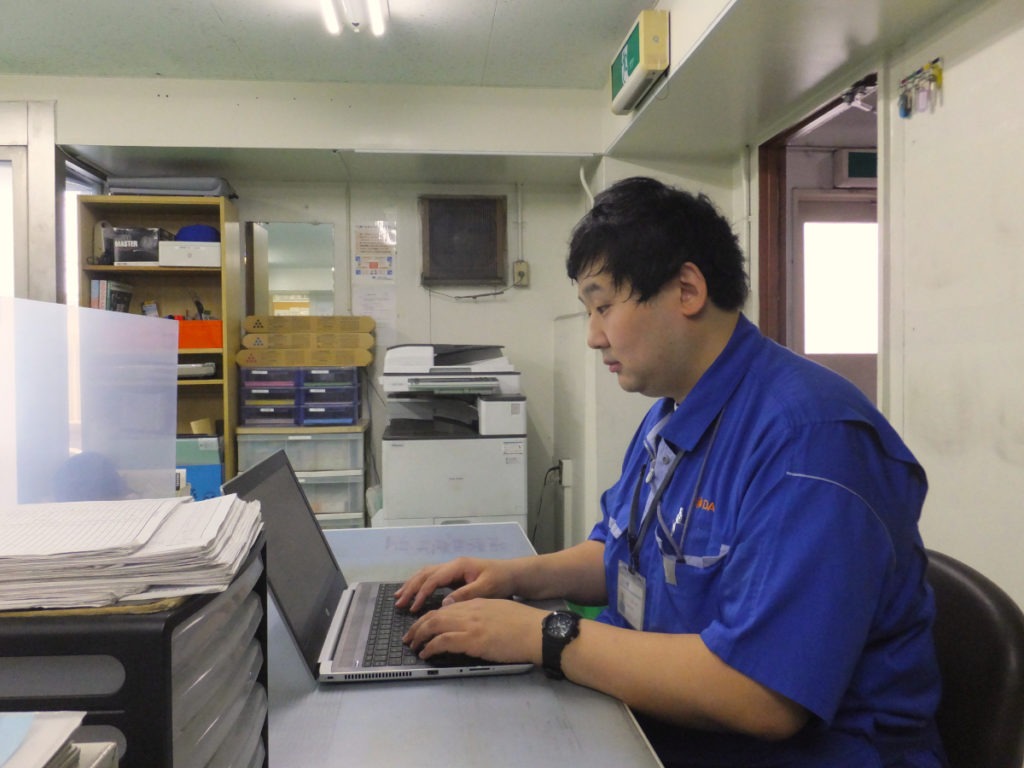 AM14:00
Trouble-shooting
He was contacted that a jig used at a manufacturing site was not in good condition, and he investigated the cause and repaired it. They respond by considering the characteristics of the processing machine and product, then checking the site, the actual product, and reality, and considering repair methods and ways to prevent recurrence.
AM16:30
Create a document
We will prepare materials to summarize the results of prototyping and report them to the customer in conjunction with the launch of a new product. We will prepare the documents by considering whether the results of the prototypes meet the customer's requirements or not, and what should be done about the points that are not met.

PM17:30
Leaving office
Thank you for your work.