TECHNICAL INFORMATION
技術案内
Leave mold repairs up to us

Using 30 years of accumulated skills and experience along with a full range of equipment, we can maintain and repair broken resin molds. Please feel free to contact us on repairs of molds made by other companies as well.
For plastic molding manufacturers in trouble
We can handle a variety of issues, such as when your usual mold manufacturer goes out of business, if you have molds without schematics, with molds made overseas, need mold cleaning for water pipe sludge, burns, stains, etc., and quick repairs of mass-produced molds.
Steps for mold repairing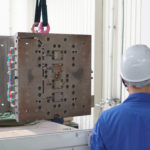 Shipping/Pick up
You can either send the mold to us, we can arrange for it to be shipped, or we can pick it up (one ton and under).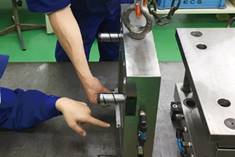 Diagnosis
After a meeting, we can diagnose molds themselves or product samples and then provide an estimate.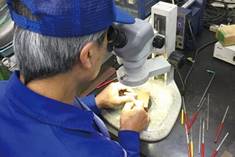 Start of repairing process
The process goes from mold disassembly, to machining, and finally to assembly.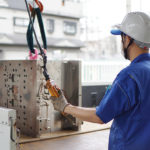 Shipping/Delivery
We then either arrange for shipping or deliver it ourselves.

Completion
We can provide you a work report.
Owned equipment

Please feel free to contact us from the inquiry page regarding this matter.