TECHNICAL INFORMATION
3D Printer

Form 3L" for large models
We use the new Form 3L desktop printer of Form labs.
With a maximum print size of 335 x 200 x 300 mm, it can be used for both large and small batch production.
Stereolithography (SLA) 3D Printing enables procution of smooth surfaces and high-definition details.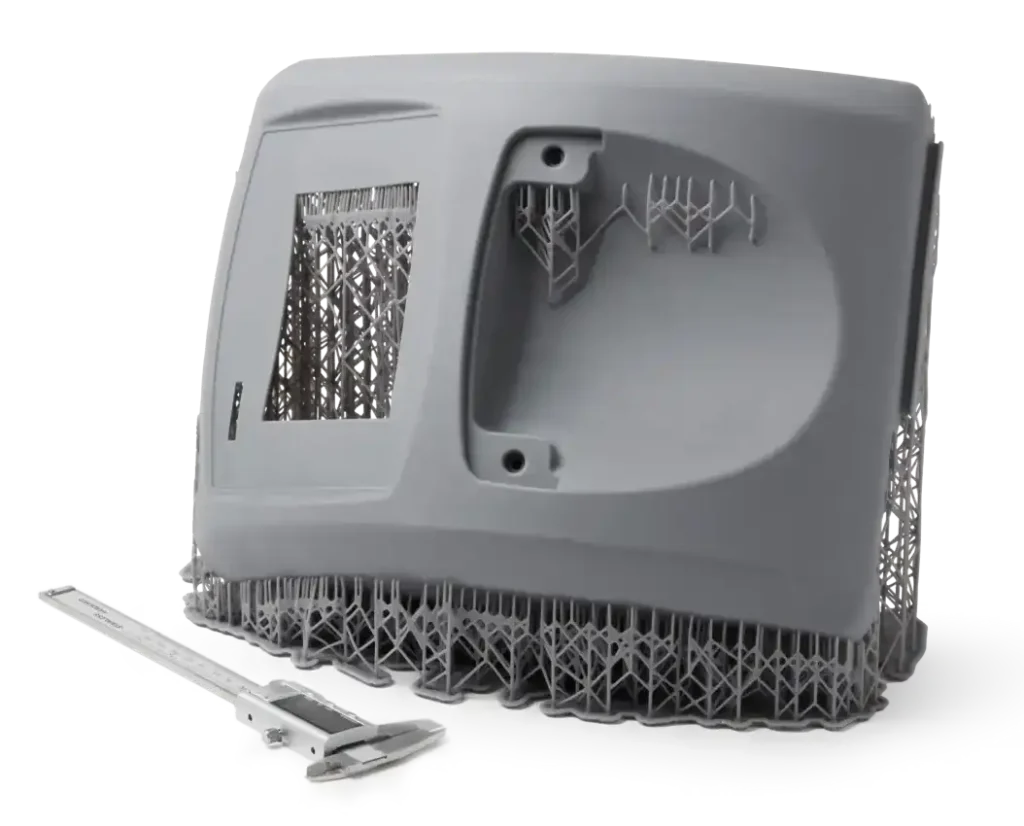 Smooth surfaces
Prototypes produced by Form 3L have high quality polishing that make possible for customers to check fine details on the final production stage.
Consistent accuracy
Lasers and mirrors that ensure uniform build quality enable an XY-axis resolution of 25 microns across the entire build platform.
| | |
| --- | --- |
| Maximum build size(WxDxH) | 335×200×300mm |
| Layer thickness | 25-300μm |
| XY-axis resolution | 25μm |
You can entrust with us modelling of large products and batch production of many parts.