CORPORATE PROFILE
ISO
International Organization for Standardization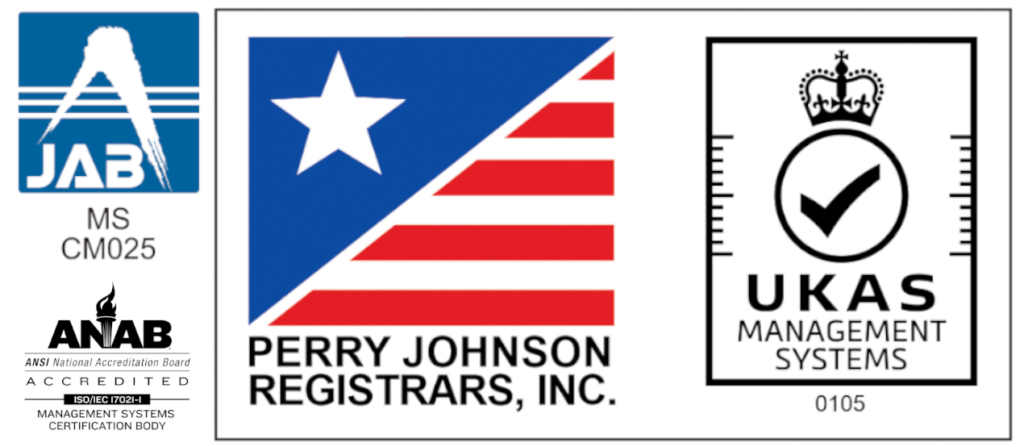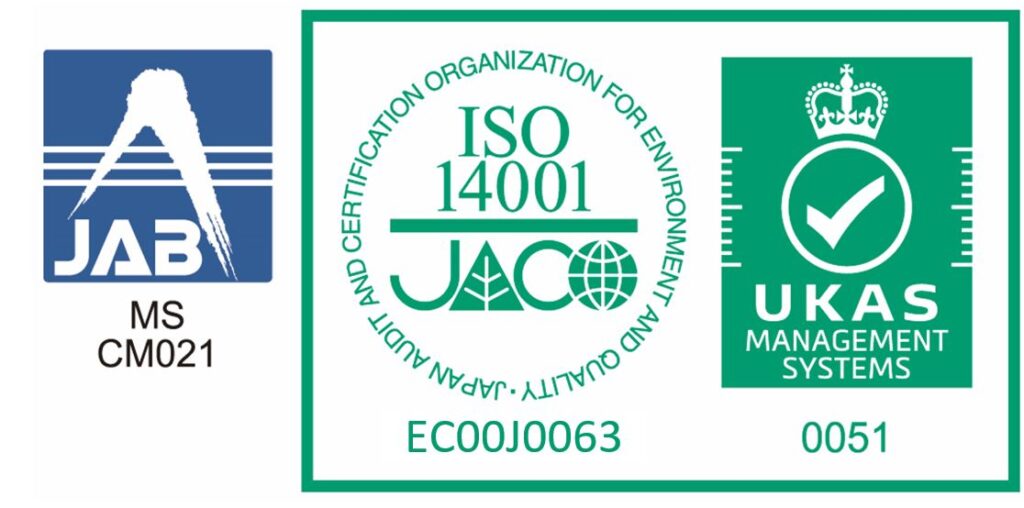 (DAIMEI ECS Co., Ltd. and DAIMEI AMS Co., Ltd. only acquire ISO14001)
※ISO14001 and ISO9001 are separate certifications for overseas branches and affiliate companies.
Environmental policy
The Daimei Group is a company that contributes to society by providing plastic molds, plastic molded goods, secondary processing, and materials. We recognize tackling environmental issues as a fundamental part of business operations, and as such, the entire Group works to engage in environmentally-conscious activities and reducing CO2, along with making further annual improvements to our environmental management system.
We will engage on the following items as key initiatives

Reducing power consumption
Promoting effective use and recycling of plastic materials, paints, organic solvents, etc.
Reducing and appropriately disposing of industrial waste, mainly the high volume of waste plastic
Effectively using and treating water

In order to improve environmental performance, we will establish medium-term goals, and formulate an annual plan which shall be revised yearly in order to promote the above efforts
We will strive to innovate and propose eco-friendly products that prevent pollution and continuously improve the environment and save on resources
We will abide by environmentally-related laws and regulations, and other requirements that we agree to
We will strive to preserve the environment around our factories
We will ensure that all employees and partners who work with us understand the environmental policy and participate in environmental improvement activities, and ask for the understanding of our partners
Application scope of environmental management system
■Registered Organization Name
Daimei Plastic Co., Ltd.
■Principal Location
18-15 Shichikenya, Higashiosaka, Osaka 577-0005, Japan
■Sites and Activities, Products and Services

Daimei Plastic Co., Ltd.
18-15 Shichikenya, Higashiosaka, Osaka 577-0005, Japan
【Plastic injection molding,secondary processing and assembly of automotive parts ,etc.】

Tokyo OFFICE
Cosmos Bldg. 5F, 3-2-14 Uchikanda, Chiyoda-ku, Tokyo 101-0047, Japan
【Sales operations in East Japan】

Daimei Osaka Co., Ltd.
18-15 Shichikenya, Higashiosaka, Osaka 577-0005, Japan
【Plastic injection molding,secondary processing and assembly of automotive parts ,etc.】

Daimei ECS Co., Ltd.
18-15 Shichikenya, Higashiosaka, Osaka 577-0005, Japan
【Plastic Precision Mold Manufacturing】

Daimei AMS Co., Ltd.
3333 Saki-machi, Nara City, Nara Prefecture, 630-8003, Japan ※Limited to domestic offices
【Procurement and sales of plastic parts and their secondary products】

Daimei Okayama Co., Ltd.
1630-12, Takatsu, Mitsu, Kita-ku, Okayama City, Okayama 709-2124, Japan
【Plastic injection molding,secondary processing and assembly of automotive parts ,etc.】

Meiban Plastic Motegi Co., Ltd.
111 Oaza Yamauchi, Motegi-machi, Haga-gun, Tochigi 321-3701, Japan
【Plastic injection molding,secondary processing and assembly of automotive parts ,etc.】

Daimei Plastic Oita Co., Ltd.
617-1 Goyama, Oaza-Shimohada, Usa City, Oita Prefecture, 879-0465, Japan
【Plastic injection molding,secondary processing and assembly of automotive parts ,etc.】
■Applicable Personnel
All personnel (all people working within the company), including our personnel (employees, temporary employees, contractors, part-time workers, interns) and outsourced personnel (contractors, temporary workers)
■Exemption (e.g. from application of a law)
No Exemptions